Today we release a compile of all the maps from past competitions held by TWP in the years between 2017 – 2019, this project first started with the intention of only include submissions that weren't available to be downloaded on places the steam workshop, or the very own thinking with portals site, however in the process of assembling this Mod, it evolved to an archival initiative including all the maps we could find that where submitted to any of this contests , including the ones you can still find and play on the workshop.
This mod has a total of 30 maps across all 5 held competitions, all properly named and credited, for you to play and enjoy. Here is a list of all the competitions included in this pack, along with a summary of what it was about, who won, and which map is from which competition.
---
Summer Mapping Competition – 2017
Theme: Open-ended
This contest is a follow-up to all our fun and successful Mapping Competitions in the past. The purpose of this event is to promote & reward people who are skilled in puzzle design and advanced map-making techniques. We anticipate this competition will be incentive for level designers to bring their A-Game to the Portal 2 community to enjoy. We also hope this encourages newcomers to the content-creation scene using the PTI to challenge themselves to make excellent content with Hammer.
Winner
Agelity by Snapper576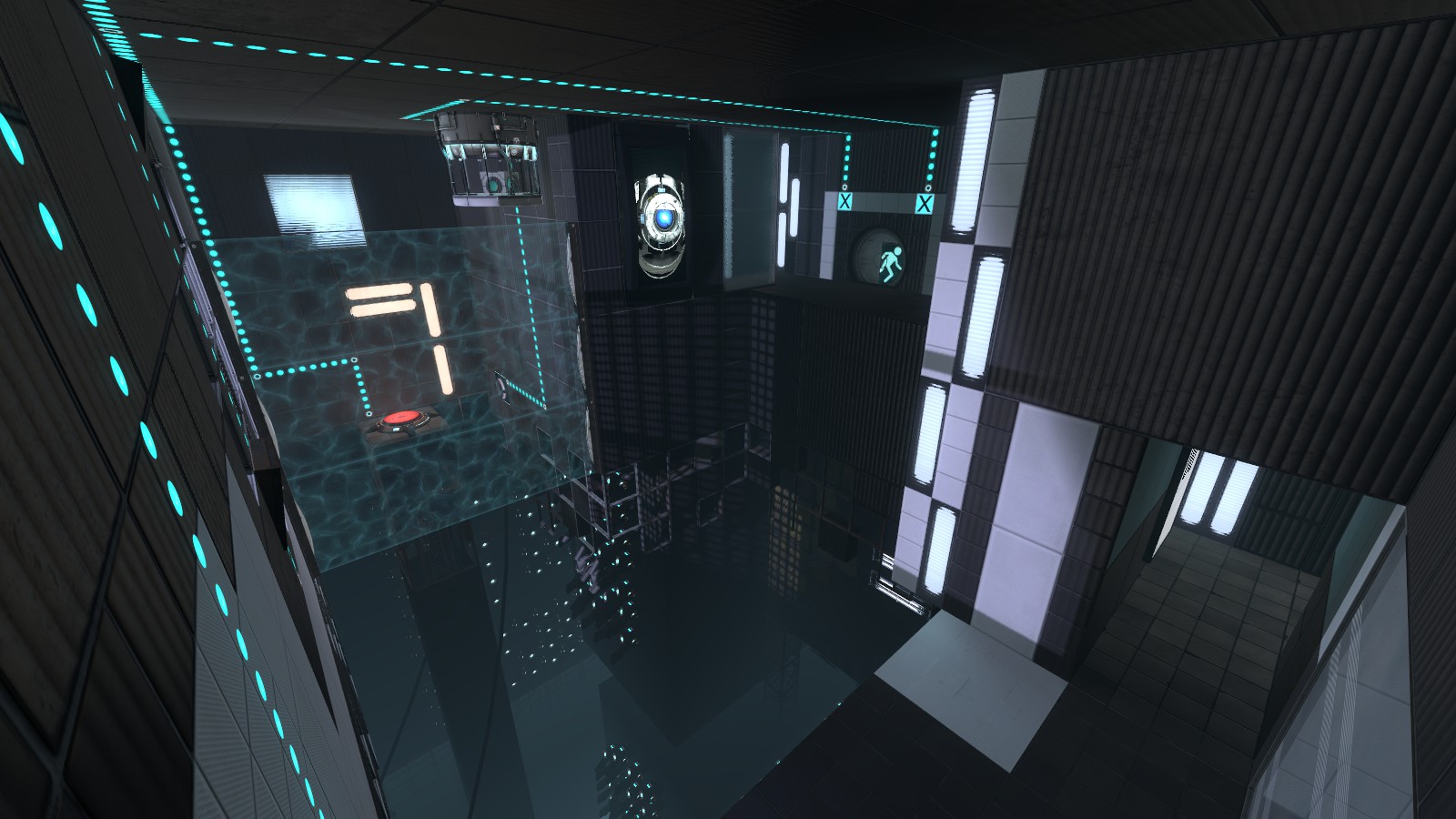 Other entries from this contest
Double or Nothing by Idolon [Not Included in the Pack]
Antilles by RectorRocks
Shift-Tab by l1zardr0ckets
Double or Nothing by Idolon
Laser Construction by PersonMeetup
Empty Floor by PortalStorm4000 [Not Included in the Pack]
Wheatley's Final Test by Slyceth [Not Included in the Pack]
---
Winter Mapping Competition – 2017
Theme: "Alternative Path"
Your map must start off at some place in the campaign, and it must feature the player taking an alternate route. For example, some dialogue goes differently and causes the player to go elsewhere from the main story, or they instead get led through a side door and led astray from the path set by the single player campaign.
Winner
Divergence by MisterLambda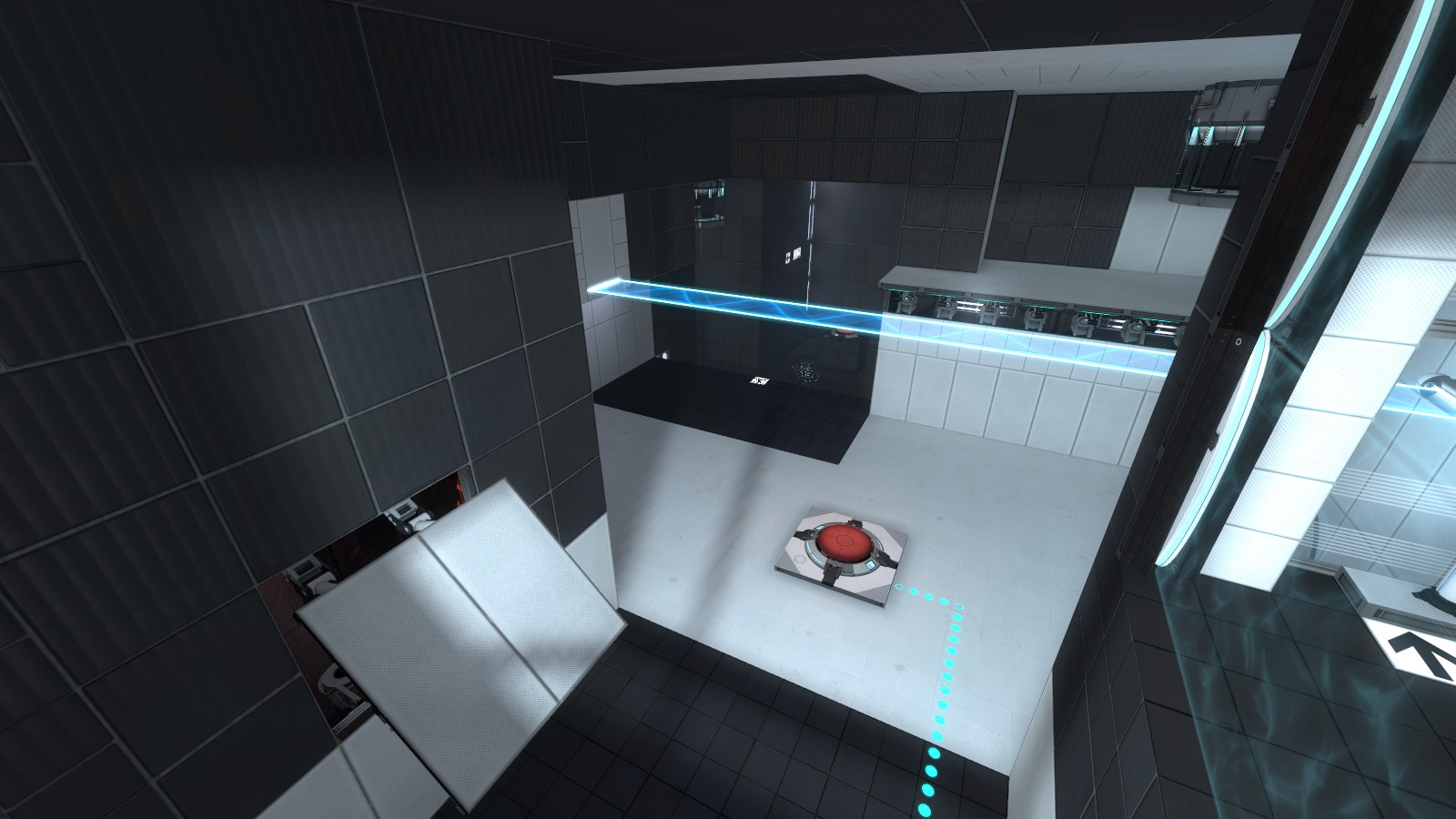 Other entries from this contest
Parallels by Pratical Problems
One Track mind by The Snap
Pacbody Wheat to flour by Slycetch [Disqualified In Judging]
---
BTS Competition – 2018
Theme: "Behind The Scenes"
The gritty inner bowels of Aperture Science, churning out hundreds of OSHA violations per day. Whether it be an old sealed off wing from the 60's or a processing area from the 90's, your level must take place in one of the many non-test chamber areas of Aperture Science. Incorporate awe-inspiring set pieces with an incredible atmosphere, and make players admire how cool it is! That said, your map should still contain a puzzle of some sort. Adapt your puzzle to the environment, and have them complement each other beautifully. This is your opportunity to let your visual design shine while also seamlessly integrating a fun puzzle or two. The size and scope of your puzzle(s) is up to you.
Winner
Spotless by MisterLambda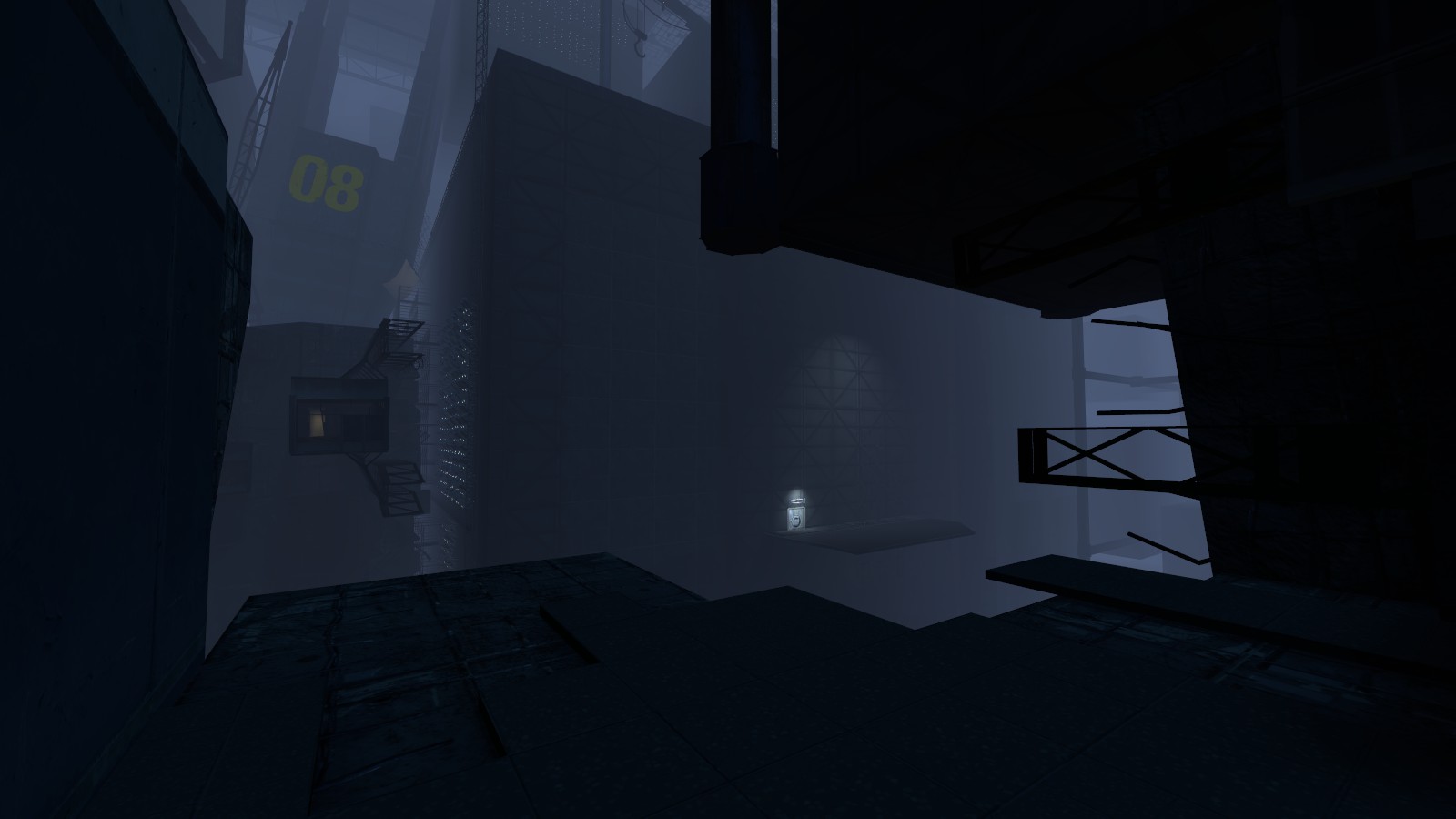 Other entries from this contest
Exhaust Station by srs_bsnss
Neurotoxic Disaster by Tewan
Farlands by Person Meetup
Foundation Pit by Wii2
Robot accident by Super Dirt
Laser-controlled movable boxes by leemetme [Not Included in the Pack]
Map that I spent 3 hours making by Pancakes
---
Mobility quality control – 2019
Theme: The use of Gels
Your map must put a spotlight on one of the more challenging elements in puzzle creation: mobility gels. That is, you must use one or more of the gels as the centerpiece/focus of your puzzle. Your map can use any theme you'd like.
Winner
Three Friendly Flings by Super Dirt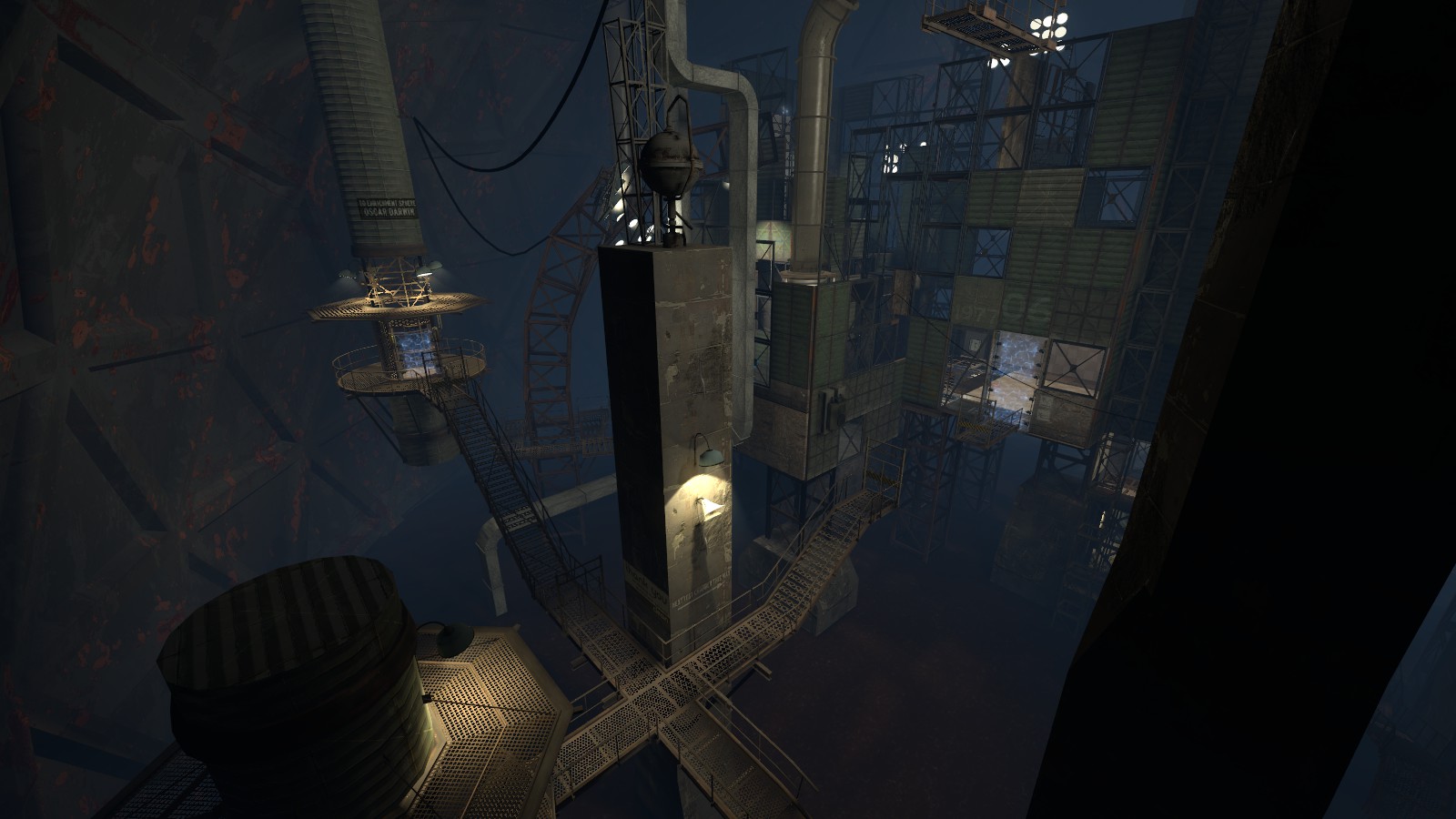 Other entries from this contest
Untitled Map 1 by Wii2
Lemonade by Froge
B-Trip by Lambda Core
Börk by MisterLambda [Bonus Entry]
---
Towering – 2019
Theme: Open-Ended
YoYou may interpret this however you'd like, whether it be visuals- focused, puzzle-focused, or some combination thereof. It doesn't even have to be set in Aperture if you want! However, your map should plainly communicate some aspect of the theme.
Winner
The Climb by Tewan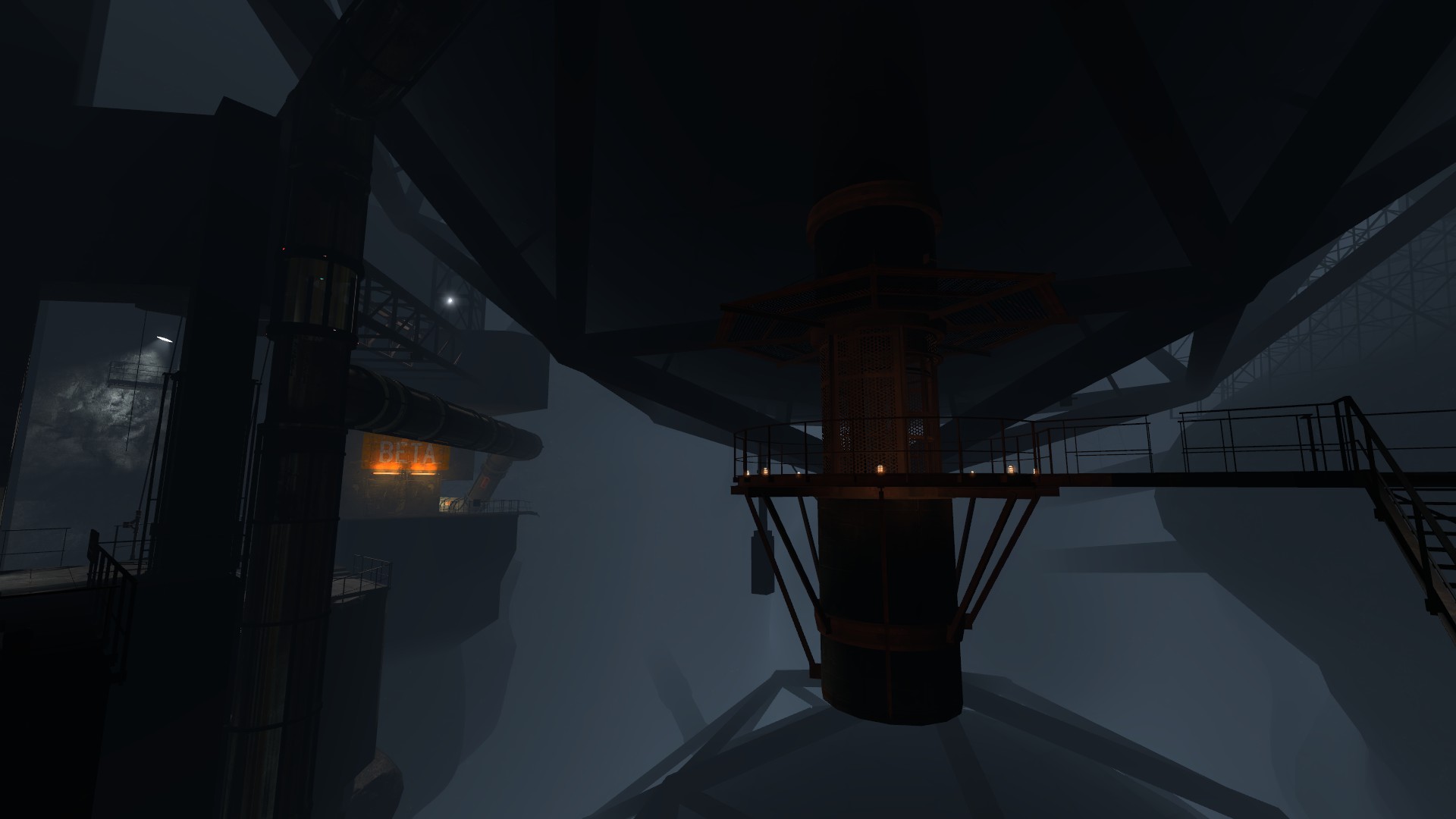 Other entries from this contest
The Perilous Pitfall by hennyburgr
Doble by Permatemp
Apoapsis by MisterLambda
Kwyjibo by Engine Hunk Overflow
T A L L by Ossy Flawol
Two Places at Once by Wii2
Escalation by FishSniper86
Hamjumper by Camben
Laser with two levels by BezaoBuilder
Towering by LabPlay [Disqualified, Not Included in the Pack]